Erich Wolfgang Korngold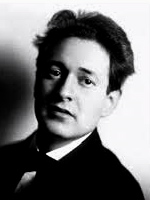 Playlist
Title
Artist(s)
Catalogue
Track
Der Schneemann (Moderato)
BBC PO Bamert
CHAN 9631
8
Märchenbilder (The Gnomes)
BBC PO Bamert
CHAN 9631
4
Schauspiel Overture
BBC PO Bamert
CHAN 9631
1
Violanta Prelude
BBC PO Bamert
CHAN 9631
10
Sextet for Strings *
Aron Quartet+
CPO 777 6002
1
Much Ado
LAO Previn
DGG 453 4362
5–7
Was du mir bist (Op.22, 1)
Von Otter
DGG 459 6312
CD2, 5
Tote Stadt
Mariettas Lied
Von Otter
DGG 459 6312
CD2,13
Tote Stadt
Mein Sehnen
Prey
Magdalen METCD 8003
CD2, 13
Tote Stadt—Prelude Act 2
Leinsdorf
RCA GD 87767
CD1, 8
Wunder der Heliane, opening
Mauceri
Decca 436 636
CD1, 1
Mid. Night's Dream
Albrecht
CPO 999 4492
23
Robin Hood
Gerhardt
RCA GD 80912
8
Sea Hawk
Gerhardt
RCA GD 87890
1
Kings Row
Gerhardt
GD 87890
6
Between Two Worlds
Gerhardt
GD 87890
3
Violin Concerto, opening
Shaham
DGG 439 8862
4
Symphony—2nd movement *
Previn
DGG 453 4362
2
Tomorrow (Escape Me Never)
Gerhardt
RCA 87890
10
The two items marked * were omitted for lack of time.
Handout
James Murray prepared a handout for his talk but unfortunately left it behind in Cornwall! You can download it here. (Copyright © 2018 James Murray)
Appreciation by Derek Mear
It was good to welcome James again for his talk on Korngold, who is at long last receiving due recognition in the classical field. For example the violin concerto is being played quite consistently in our concert halls. Korngold's wunderkind youth was naturally stressed, and after he was driven from Europe by the Nazis his considerable fame in Hollywood writing for the films. James' talk was well received and we look forward to another return visit.
Images
There was a good turnout for the first meeting of the season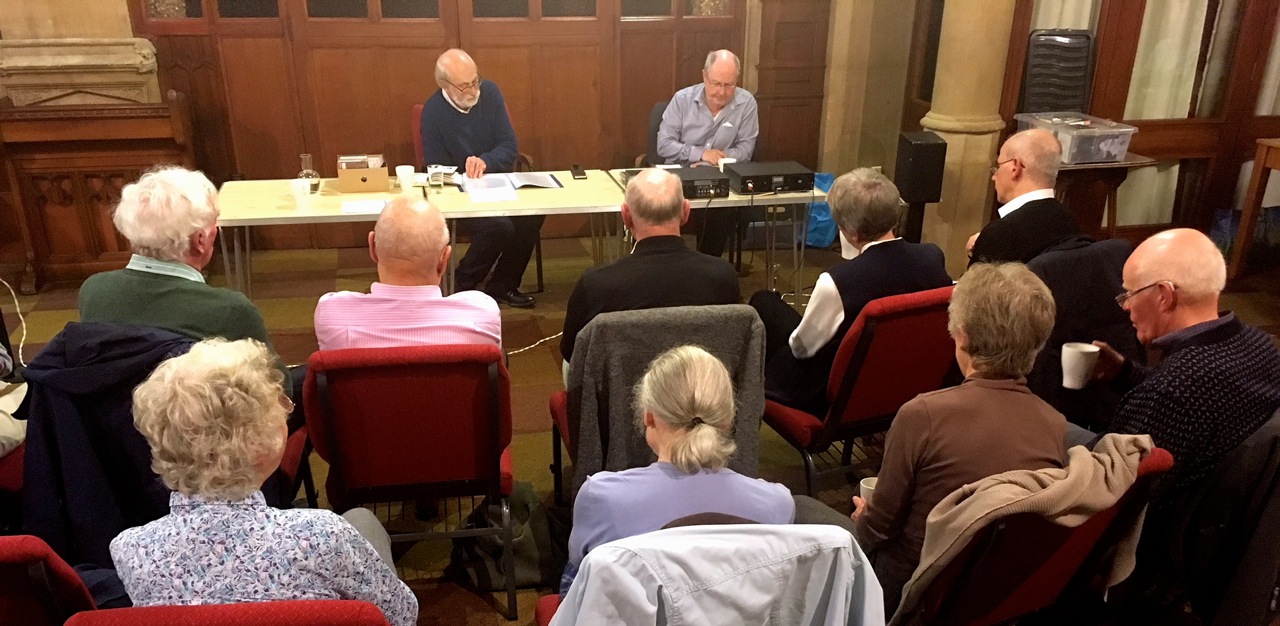 James is an enthusiast of the movies that Korngold composed for.