My Life in Music
Richard Stevens, a noted countertenor soloist, conductor and gifted teacher, gives an overview of his musical life from his education in Oxfordshire to the University of Durham with a Choral Scholarship at the cathedral to positions in several other English cathedrals, notably St Paul's in London. In the latter position he sang and witnessed many famous events and services. Also a leading light at the Farnham Festival, he commissioned and conducted many world premières. A splendid way to complete our fascinating season with many unusual and uplifting recordings.
---
Appreciation by David Fisher
"My life in music" has been a popular topic in recent LMS seasons and this was no exception. Richard Stevens spoke with panache and humour and his presentation was peppered with the names of influential musicians who helped him in the early part of his career. We also heard about the many famous musicians he has worked with in his solo work, his choral work in Ely, Guildford and St Paul's Cathedrals as well as time with Her Majesty's own Chapel Royal Choir.
He also touched upon his remarkable stint as a stalwart of the Farnham Festival, commissioning and conducting works by notable composers for a whole generation of children. His amusing asides and insights into the workings of various organisations and the state of the Church (and church musicians generally) were incisive and informative.
Richard's musical examples were well chosen for illustrative purposes. They varied from a Consort of Viols playing Purcell to the sounds of a railway engine conceived by Villa Lobos and classic pieces from the English Church Music repertory, as well as rare performances by countertenors of the past and an astonishingly gifted treble singing Walford Davies' "O little town of Bethlehem". We learned how his violin playing laid the foundations of his career before it took a back seat to singing but all the time we were made aware of the links between the many musicians he cited. This not only demonstrated the importance of those who influenced his musical development but their lasting legacy to the world of music generally.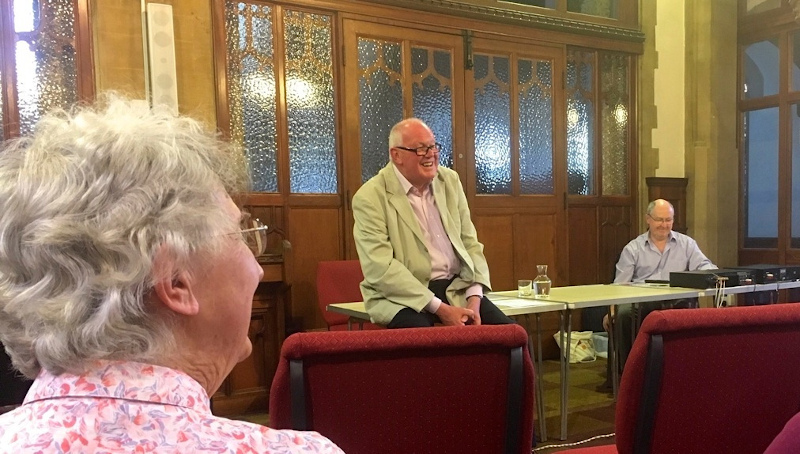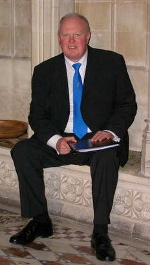 ---
Playlist
Composer
Work
Performers
Henry Purcell
Four-Part Fantasia In C Minor
J S Bach
Concerto For Two Violins - 1st Movement
Sir Edward Elgar
Motet Ave Verum Corpus
Choir of John's College Cambridge - Christopher Robinson
Sir Ernest Bullock
Anthem - Give Us The Wings Of Faith
St. Paul's Cathedral Choir - John Scott / Huw Williams - organ
Folk Song
The Sweet Nightingale
Freddie Hodgson
Henry Purcell
Aria - Vouchsafe O Lord - From Te Deum In D Major
James Bowman - Counter Tenor / The king's Consort
Sir William Harris
Reverie
Conrad Eden - Durham Cathedral Organ
Conrad Eden
Psalm 114 Chant
Sir H. Walford Davies
O Little Town Of Bethlehem -
Dennis Barthel, treble / George Thalben Ball in Temple Church London
Palestrina
Agnus Dei - Missa Aeterna Christe Munera
Choir of Guildford Cathedral - Barry Rose
Leonard Bernstein
Chichester Psalms 1st Movement
Conducted by the composer
Folk Song
There Was A Tailor Had A Mouse
Alfred Deller
Thomas Morley
It Was A Lover And His Lass
Alfred Deller
David Fisher
Let Us Build For Ever
Children of Barfield School Farnham - Richard Stevens
Hector Villa-Lobos
Little Train To Kaipora - Orchestral
Frederick Ouseley
Anthem - O Saviour Of The World
Choir of Chichester Cathedral - Alan Thurlow
Sir John Stainer
Anthem - How Beautiful Upon The Mountains
Choir of ST Mary's Choir School Reigate - John Tobin / Ian Le Grice - organ
Sir Charles Villiers Stanford
Motet - Coelos Ascendit Hodie
St. Paul's Cathedral Choir - John Scott / Huw Williams - organ
Francis Grier
Anthem - Let Us Invoke Christ
Sir Edward Bairstow / Gibbons
Anthem - Jesu Grant Me This I Pray
St. Paul's Cathedral Choir - John Scott / Huw Williams - organ
Francis Jackson
Anthem - Laudate Pueri
St. Paul's Cathedral Choir - John Scott / Huw Williams - organ