Laughter in Paradise
Neil Roberts, Leicester Music Society's longest serving Vice President, makes a very welcome return to present his discourse on "Why do we rarely smile when listening to good music?" As before, Neil will entertain with humour and insight and a marvellous selection of musical examples.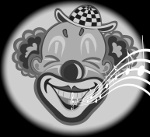 ---
Playlist
In view of a possible invitation to repeat his talk at another society, Neil wishes, for the moment, to veil the details of the works that accompanied his talk.
However the wide spectrum of composers featured included the following: Malcolm Arnold, Haydn, Schumann, Prokofiev, Rossini, Puccini, Britten, Lehár and Janáček.
---
Appreciation by Mary Whittaker
Our Vice President, Neil Roberts, gave us a thoughtful consideration of audience response to humour in music. Our solemn listening may well be offputting to those new to live music, but Neil was able to demonstrate, with a variety of music genres, that composers do try to make us laugh, not only using comic librettos but also in choice of instruments, musical phrases and unexpected sounds. A serious topic, but handled with humour and a wide range of examples especially from Neil's wide knowledge of operatic works.
Images
Neil and the audience listening intently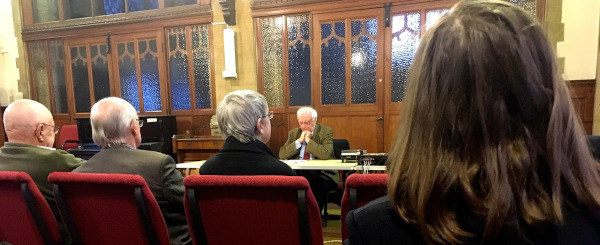 Neil taking humour seriously