Tuesday 12th November
Tom Williams
Music of Remembrance
Music of Remembrance is an apposite title for a talk happening shortly after Remembrance Sunday. Tom Williams will explore and explain various pieces of music which derive inspiration from the act of remembrance or special dedication. This promises to be a reflective and thought-provoking evening.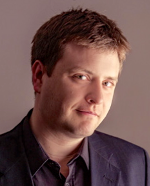 ---
Appreciation by David Fisher
Tom Williams' diverting talk was his second for the Society. His pieces were skilfully chosen to highlight the topic of remembrance—suitably chosen for November 12th—much of it written by composers on the death of fellow musicians. As it was, it proved to be a veritable cornucopia of great choral music—most of it English. There were diversions from this, as with the Arvo Pärt's "Cantus in Memoriam" on the death of Benjamin Britten, which only served to put the other pieces into context. I particularly enjoyed the strong chronological narrative in which each piece flowed beautifully to the next with great fluency, helped by the clarity of the information we were given and Tom's incisive remarks, which placed each piece in its musical and historical context. His knowledge of the genre allowed him to delve deeply into his subject and choose pieces which were new to many members of the Society. From the conclusion of Tallis' mighty 40-part "Spem in Alium" to the divine singing of Dame Emma Kirkby in Gibbons' "The Silver Swan" and the ecstatic extract from "Hymnus Paradisi" by Howells the music could not have been more appropriate.
Please explore the music using Tom's track listing below.
---
Playlist
Title
Composer
Artist(s)
Label
Spem in Alium
Tallis
Oxford Camerata, Summerly
Naxos 8.557770
Ye Sacred Muses
Byrd
Hilliard Ensemble, James
EMI Digital CDC 7 47961 2
The Sliver Swan
Gibbons
Kirkby, Consort of Musicke
Decca
The Curtain Tune
Matthew Locke
Brandenburg Consort, Goodman
Funeral Music for Queen Mary
Purcell
Clare College Cambridge, Brown
Ode on the Death of Mr Henry Purcell
John Blow
King's Consort, Davis / Hall
Hymn Tune St. Anne
William Croft, arr. Cleobury
Cleobury
O Praise the Lord With One Consent
Handel (Chandos Anthem)
The Sixteen
Thou Soft Flowing Avon
Thomas Arne
English Serenata
Meridian
Herupon We Both Agreed
Sullivan
Academy of St Martin in the Fields, Terfel, Allen cd. Marriner
The Fourth of August
Elgar
BBC Symphony Chorus and Orchestra, tenor Andrew Staples, cond. Davis
Glory to Thee, Father, from Hymn of Jesus
Holst
Hallé, Elder
O man greatly beloved, from Dona Nobis Pacem
Vaughan Williams
King's Cambridge Choir, soloists Roderick Williams, Ailish Tynan cond. Cleobury
Holy is the true light, from Hymnus Paradisi
Howells
Anthony Rolfe-Johnston, Joan Rodgers BBC SO cond. Richard Hickox
Deep River spiritual from A Child of Our Time
Michael Tippett
LSO, Hickox
Lacrimosa from War Requiem
Britten
Vishnevskaya, cond. Britten
Cantus in Memoriam Britten
Arvo Pärt
English Chamber Orchestra, dir Nigel Short
Song For Athene
John Tavener
Choir of Temple Church, dir. Stephen Layton
Sanctus from Requiem
John Rutter
Choir of Clar College, dir. Timothy Brown
The Spirit of Truth
Judith Bingham
Chorus of St. Catherine's College Cambridge, dir. Wickham
Remembrance Day
Michael Finnissy
EXAUDI and London Sinfonietta
Sinfonia
Luciano Berio
New York Phil, cond. Bernstein
---
Images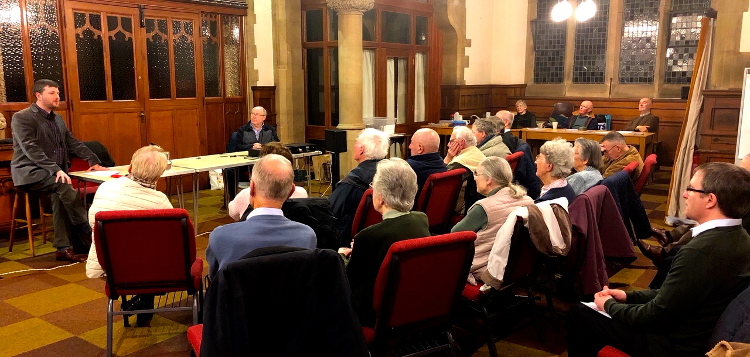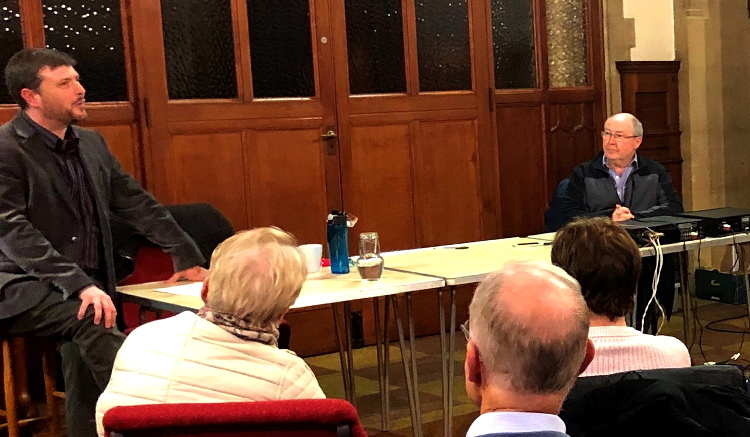 Rapt concentration from the audience